About Us

As a child, Dr. Krider had a great experience with her Orthodontist, and has been interested in the art and science of dentistry ever since. The Krider Dental Wellness Center team is hard-working, detail-oriented, and ready to help whenever needed. We regularly invest in continuing education and new technology that allows us to provide an amazing experience for our patients. We want you to feel comfortable and well-taken care of in our space. Welcome to Krider Dental Wellness Center.

// DENTISTS AND TEAM ?>

Meet Our Dentists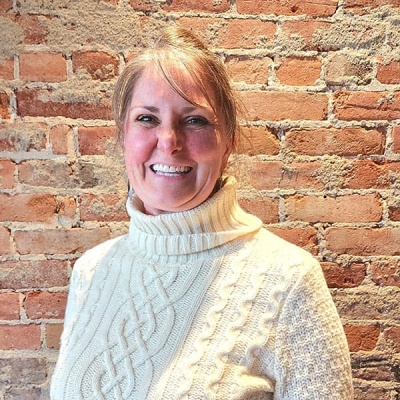 Heidi Krider, DDS
Dr. Heidi Krider graduated from Hanover College and Indiana University School of Dentistry. She is the owner of Krider Dental Wellness Center and has vast experience in dentistry. Dr. Krider values the importance of listening to her patients and understanding each person's dental health desires. She believes that a healthy, beautiful smile can change a life. When not caring for patients, she loves to spend time with her husband, Brian, and her two boys, Tobey and Elijah. As a family, they enjoy outdoor projects at home, biking, camping, golfing and playing at the lake. Brian and Heidi are thankful for the many blessings in their lives and are involved in various charitable organizations.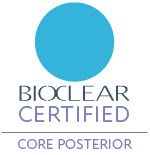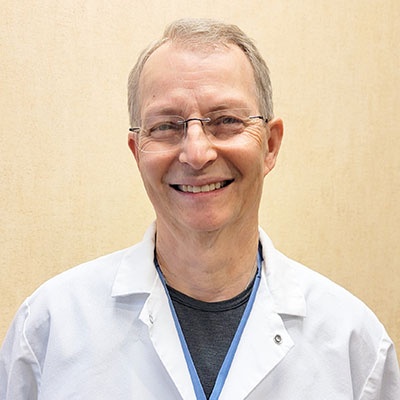 John Trok, DDS
Dr. Trok completed his dental education at Indiana University School of Dentistry in 1975, and later completed a post-graduate study program at the L.D Pankey Institute in Miami, FL. He served as the president of the PA Seventh District Dental Society and chaired the Dental Health and Health Planning Committee from 1989 to 1991. Dr. Trok is a member of various professional organizations, including ADA, IDA, the Academy of General Dentistry, and the L.D Pankey Alumni Association. His practice is centered around personalized, comprehensive care that prioritizes quality and exceptional service. Dr. Trok generously volunteers at the Matthew 25 Dental Clinic in Fort Wayne and the Pro Papa Missions in Honduras, where he performs routine oral surgery procedures. Dr. Trok is happily married to Deborah, and they have two daughters, Jennifer and Julie. He enjoys a variety of hobbies, such as fly tying, fishing, gardening, woodworking, jewelry making, and volunteering for religious education at St. Elizabeth Ann Seton Church.
Meet Our Team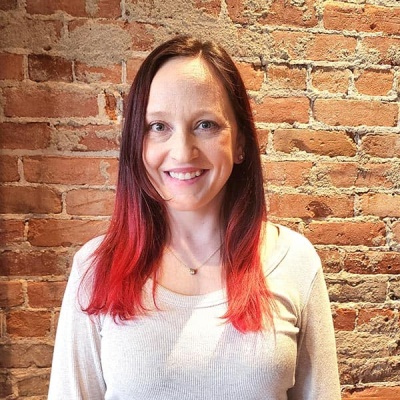 Jessica
Dental Hygienist
Jessica is a highly qualified dental hygienist who obtained her Bachelor of Science in Dental Hygiene from IU Fort Wayne in 2019 and later completed her Master of Science in Community Oral Health from the University of Southern California in 2021. She has been a Dental Hygienist at Krider Dental Wellness Center since 2021 and also serves as the Vice President of the Indiana Dental Hygienists' Association. Jessica is happily married with one son, expecting another child, and takes care of two dogs. She finds great satisfaction in witnessing patients experience the "aha" moment, where they understand the link between oral and systemic health and the importance of maintaining good oral hygiene practices.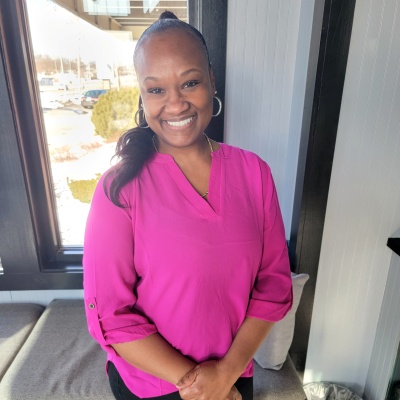 Loni
Dental Hygienist
Loni is a seasoned dental hygienist who graduated from IPFW with a degree in Dental Hygiene in 2005. She has been a valuable member of the Krider Dental Wellness Center team since then. Loni has been happily married to Mark for 29 years and is the proud mother of two children. In her free time, she enjoys gardening and taking care of her plants. Loni is passionate about her work and loves to interact with her patients, educating them on the vital role that oral health plays in maintaining overall health.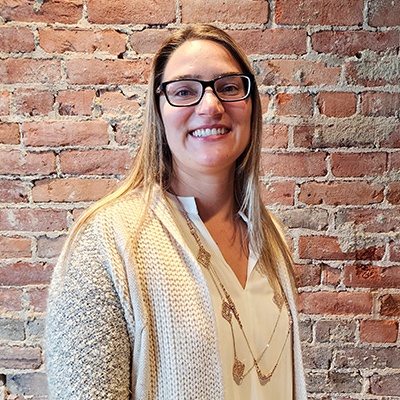 Tanya
Dental Hygienist
Tanya is a skilled dental hygienist who graduated from the IPFW Dental Hygiene program in 2007. She joined the team at Krider Dental Wellness Center in 2022. Tanya is happily married to Josh, and they are the proud parents of two lovely children, Miranda and Madelyn. They also share their home with their playful dog, Mabel. Tanya is dedicated to fostering strong relationships with her patients and helping them achieve their best possible oral health. She finds great satisfaction in her work and strives to provide compassionate care to all of her patients.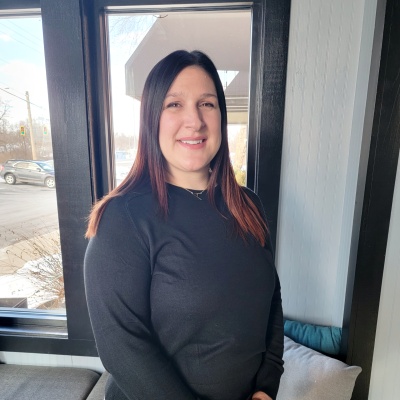 Abby
Dental Assistant
Abby is a highly skilled dental assistant who completed her education at the IPFW Dental Assistant Program in 2011. She is a Certified Dental Assistant with additional certifications in Expanded Functions of Dental Assisting, Coronal Polishing, and Fluoride Application. Abby has been an integral part of the Krider Dental Wellness Center team for over 11 years. She is engaged to be married and is the proud mother of two children, a 12-year-old daughter, and a 1-year-old son. Abby takes pride in using her expanded functions duties and CEREC technology to provide high-quality restorations, helping patients achieve healthy and beautiful smiles. She is dedicated to providing exceptional care and always goes the extra mile to ensure patient comfort and satisfaction.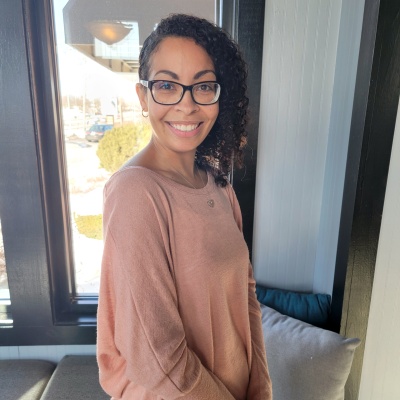 Teela
Dental Assistant
Teela graduated IPFW Dental Assisting Program in 2010 as well as a General Studies degree in 2015 and is a Certified Dental Assistant, Expanded Functions Dental Assistant and certified in coronal polishing and fluoride application. She has been with Krider Dental Wellness Center since 2010. Teela has been married since 2015 and has three beautiful children. She enjoys bike rides and watching movies with her family. She also likes the variety of skill sets she gets to use daily on different patients as well as getting to know them personally and professionally.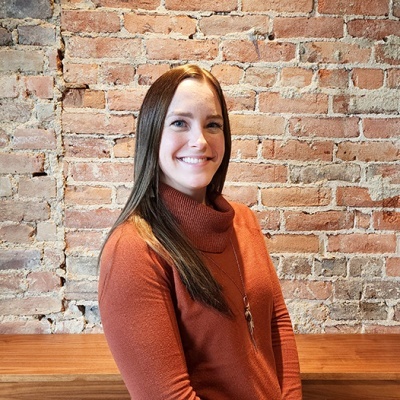 Brooke
Office Manager
Brooke graduated from the Blackhawk Technical College Dental Assisting program in 2017. She also graduated from Ivy Tech with an Associate in Business Administration with minors in Human Relations (2022), and Digital Marketing (2023). Brooke has been Dental Office Manager with Krider Dental Wellness Center since 2021. She has a spouse Matthew, a daughter Paisley, and a son Landon. Brooke enjoys traveling and exploring new places. She also loves interacting with patients and helping them feel at ease.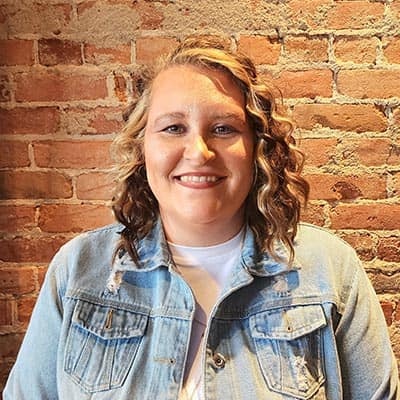 Ashley
Scheduling/Insurance Coordinator
Ashley graduated in 2021 from IPFW with a major in communication and a minor in public relations and mathematics. She has been with Krider Dental Wellness Center since 2022. Ashley is the mother of 3 wonderful children. She loves to watch her kids play sports and coach softball for her daughters. Ashley loves people and creating lasting relationships. She loves insurance and helping people maximize their benefits.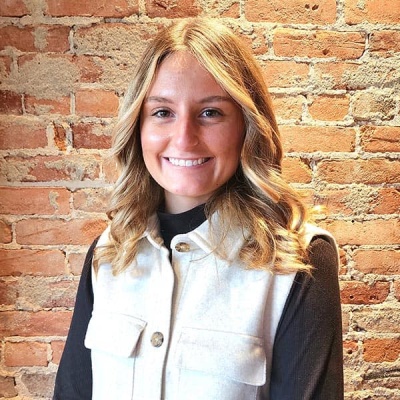 Maggie
Sterilization Technician
Maggie graduated from Columbia City high school in 2022. She is currently attending college to get a degree in either dental hygiene or dental assisting. Maggie previously interned with our office, and is now a staff member. She helps her family raise beef cows, and is a big Purdue fan. Maggie's favorite thing about her job is having the opportunity to make a decision on what she wants to do for her career in dentistry. She also enjoys learning the tools, and skills she needs to be successful in the dental field. She loves having mentors, and co-workers who are willing to teach the ins and outs of dentistry.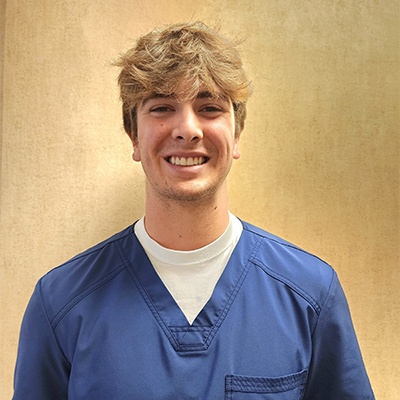 Tobey
Sterilization Technician

Tobey graduated from Columbia City High School in June 2023. He has joined our team as a sterilization technician. Tobey has been with us for 3 months. He enjoys working out, hiking, camping with his family, and being outdoors. Tobey's favorite part about his position is working in the lab.

// END DENTISTS AND TEAM ?>
Call today to sign up or get started!